Achieving high resolution through high-speed responsiveness
We have realized displays with the world's highest level of high-speed responsiveness, high resolution, high definition and high luminance, including mass production of the world's only "LCOS using a ferroelectric LCD (= FLCOS)".Suits a wide range of applications due to ultra-miniaturization.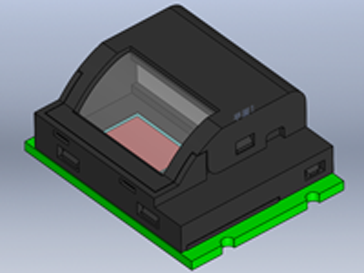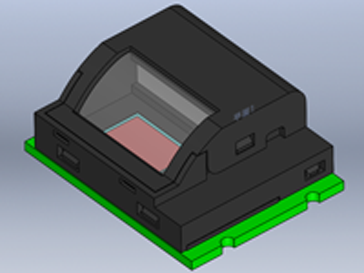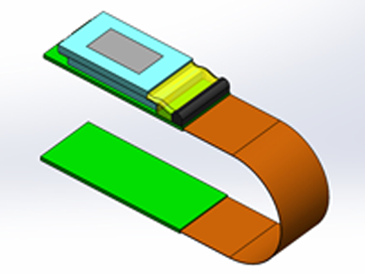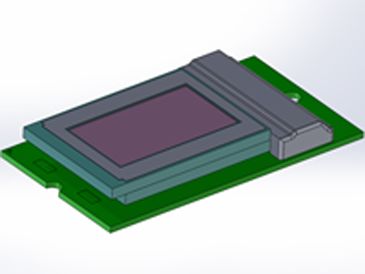 FLCOS
The FLCOS (Ferroelectric Liquid Crystal on Silicon) is an ultra-compact, high-definition display that capitalizes on the characteristics of ferroelectric liquid crystals and LCOS. All of the drivers are embedded in the silicon chip. 10 to 100 times the response speed of TN liquid crystal is achieved by using ferroelectric liquid crystal, and effective use of light sources is enabled thanks to adoption of a reflective type LCOS.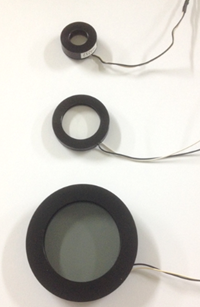 Photonics Devices (Switching Wave Plates)
These are switching wave plates that make good use of the high-speed response characteristics of ferroelectric liquid crystal.By rotating the optical axis on application of a voltage, the status of photonics devices can be switched at a high speed between the state where they function as a wave plate and one where they are parallel to the optical axes.In addition, when combined with a polarizing plate, these devices can also serve as high-speed shutters that switch between transmissive and light-blocking states.


※Please note that we do not accept new product production for this product.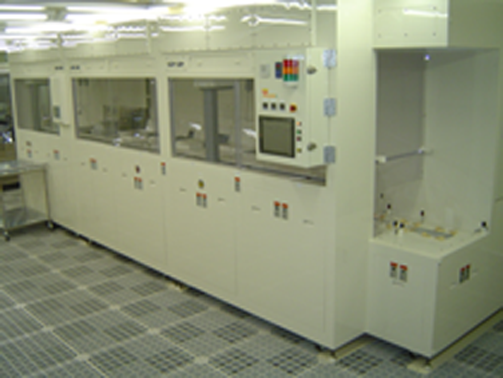 LCOS Foundry Service
We offer the LCOS mass production technology that we have built up over many years as a foundry service.Integrated production from prototyping and development to manufacture is realized by our original technology.
Available Specifications

| | |
| --- | --- |
| Substrate | 8-inch Silicon Wafer / Glass |
| Environment | Clean Booth Class: 100 to 10,000 |
| Available LC Alignment Systems | Organic / Inorganic |
| Drive mode | Supporting various modes including TN/VAN |
| Module Assembly | Mounting to FPC / PCB |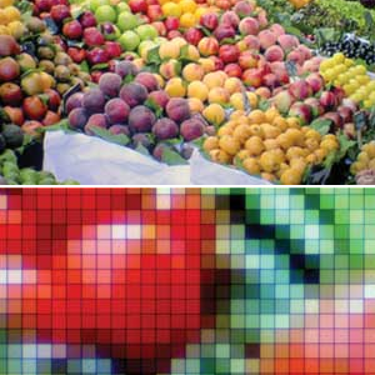 What is FLCOS?
The "F" of FLCOS stands for "FLC = ferroelectric liquid crystal", and it is a device that adds the "high responsiveness" that is the strength of ferroelectric liquid crystal to the advantages of LCOS.FLCOS realizes a switching speed of 1/10,000th of a second, very much faster than a regular LCOS display.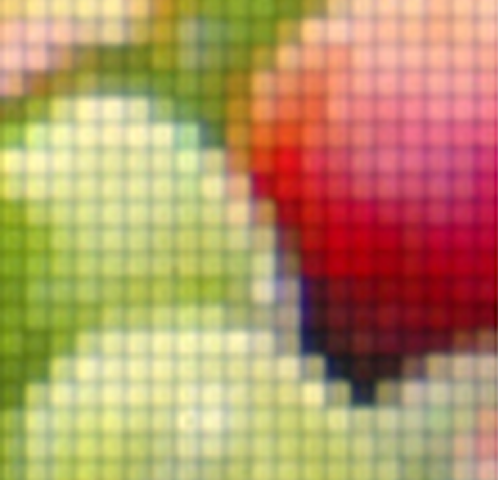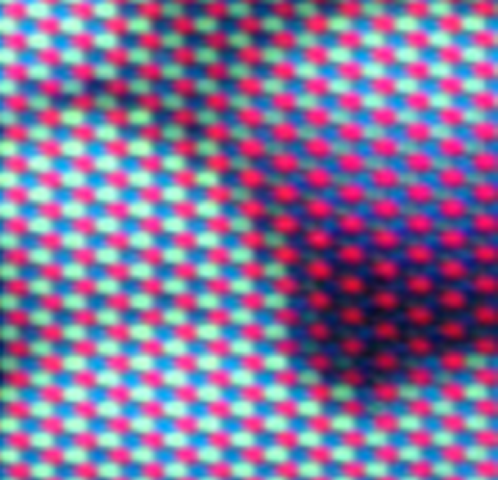 Ultra-miniaturization achieved by high responsiveness
The field sequential method can be used effectively by operating at high speed. This makes it possible to use pixels effectively and realize compact design with high definition. Even when displaying 60 frames per second, each frame has R, G and B color frames and can be displayed up to three times consecutively in each frame by making use of the high responsiveness of FLCOS (color rate = 540 Hz). Along with displaying at high speed in this way, 256 gradations can be represented (8 bits). By using this method, a high resolution that can support a wide color range can be realized more compactly than with the color filter method.



High Definition
The controller built into the display has the function necessary for field sequential drive, and enables fast switching of R, G and B.Field sequential drive makes it possible to use each pixel effectively by time sharing rather than spatial division, and it is possible to achieve compact design with high definition as a result.Thanks to the field sequential drive method, the resolution is three times that with the color filter method (FLCOS: 1 million pixels = 3 million dots).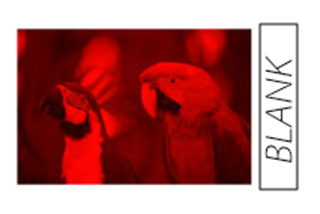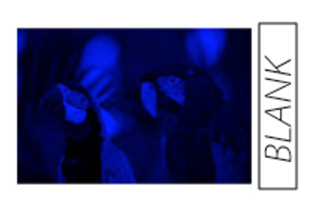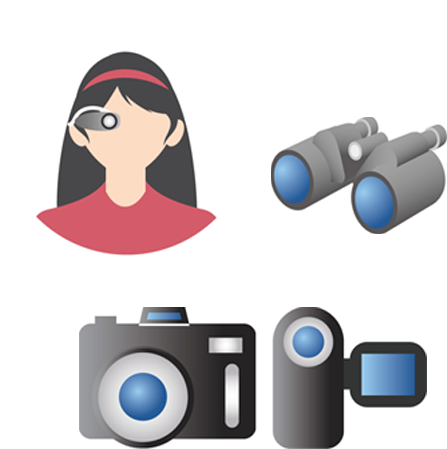 Variety of Applications
The ultra-compactness allows use in a variety of devices including viewfinders for conventional cameras, projectors and binoculars (digital scopes).Adoption in the next generation of near-eye products, such as HMD (head mounted displays) for AR/MR, is increasing.