Wide rang of technologies and integrated production are available.
Because of integrated production, we are able to pay attention to every aspect and maintain QCD: Quality, Cost and Delivery.
In addition to that, we propose the best solutions to meet a variety of customer needs.
Integrated production is available.
We can suggest a variety of solutions
at the prototyping stage.
We make an effort to broaden the supported technologies,
and are able to develop new products together with customers.
We meet a variety of customer requirements from the development
and the prototyping to mass production for each product.
Our unique processing technology is combined with film forming technology built up through thin-film magnetic head (HDD / FDD) and optical pickup parts production, thin-film patterning technology and precise processing technology.
We can form thin-film electrodes, thin-film resistors, and solder films into highly precise fine circuit patterns matched to the material of the substrate, including ceramics.We will continue to develop our manufacturing ability and technologies which are the backbone behind the LD and LED industries.
Please look forward to CITIZEN FINEDEVICE's Thin-film technology in the future.
・Submounts for mounting Laser Diode (LD) elements
・Submounts for mounting Light Emitting Diode (LED) elements
・Submounts for mounting Photo Diode (PD) elements
・Specimen plates
・Galvano scanner miller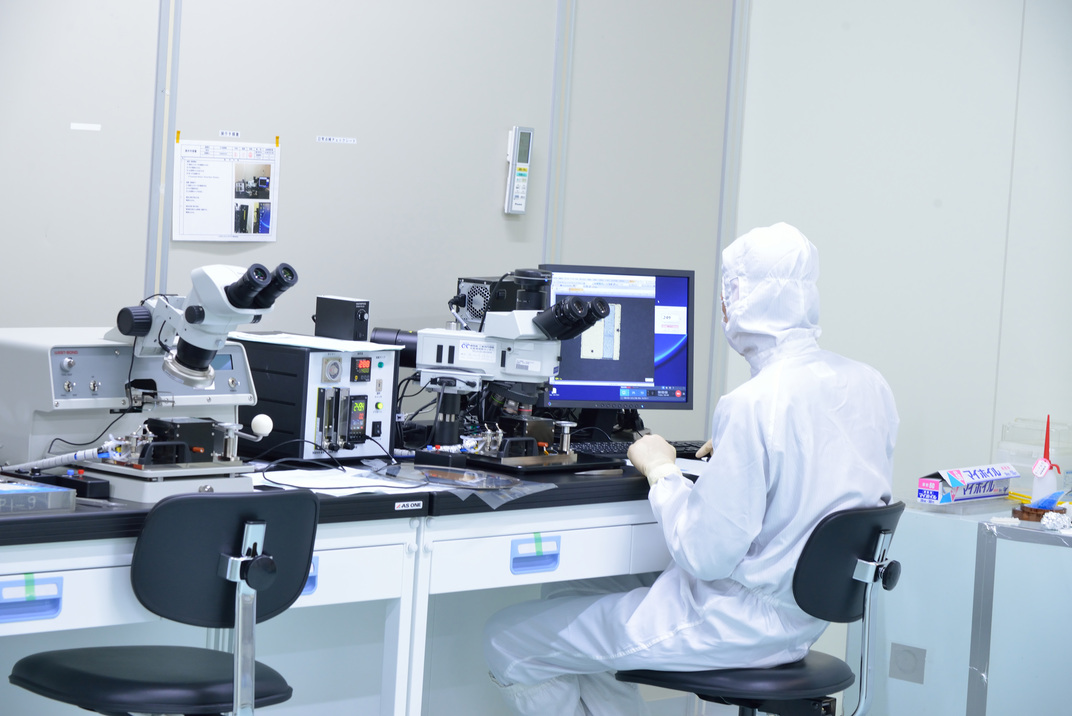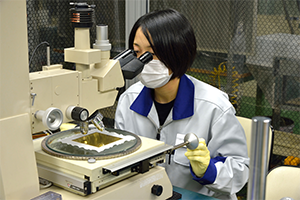 Our approaches to the best solution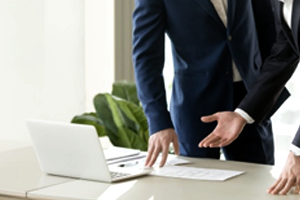 CITIZEN FINEDEVICE values communication with customers at the prototyping stage.
We propose the ideal methods used such as a type of metal thin-film, dry/wet etching, and thickness or roughness of substrates according to the customer needs.
Please refer to the following example of our design.
AIN Submount standard dimension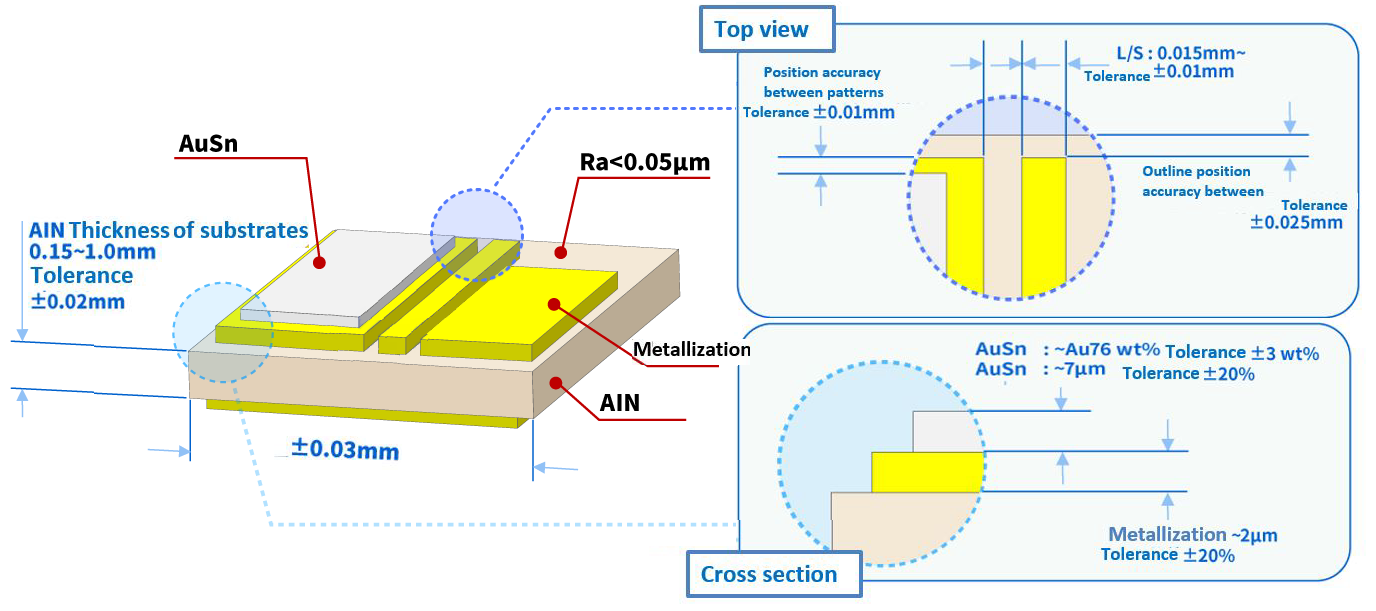 ※Please consult with us in the event that Submount exceeds the standard dimensions.
From optical thin-film products to thin film metallization, various film forming technologies are utilized to form films that meet the requirements for glass, crystal, ceramic, silicon and other substrates.
Film type
Film forming method
Base material
Metal film
Au、Ag、Al、Cr、Ti、Ni、Sn、Pt、Cu、Pd、Ge、Si、Ag alloy, and other binary alloys may be produced.
Sputtering, Deposition
AlN
Al2O3
SiC
Si
Quartz
Crystals
Resins
Various ceramics
Oxide film・Nitride film・
Fluoride film
SiO2、TiO2、Al2O3、Ta2O5、Nb2O5、Y2O3、ZrO2、TiOx、SiNx、TiNx、AlNx、MgF2
Deposition

Electrode film & conductor film

Ti/Pt/Au、Ti/Ni/Au、Cr/Au、Cr/Ag
Sputtering, Deposition
Solder films
AuSn, AgSn, Sn
Deposition
Optical filter

Antireflective coating (AR), Reflector,  UV/ IR cut filter, Dichroic, Polarization beam splitter, ND filter, Super multilayer dielectric mirror and other various filters

Deposition

Crystal,

various glass,

Si

High reflecting coating
Al mirror, Au mirror, Ag mirror
Deposition

AlN
Al2O3
SiC
Si
Crystal,

various glasses, various resins, various ceramics

Decorative film
Various metal oxide + nitride
Deposition
Organic film

Water / oil repellent coat

Deposition
Resistance film
TaNx
Sputtering
High-precision patterning of various thin films can be achieved by using photolithography with chromium masks.
The lift-off method or etching method is used depending on the thin film material  and the product application.
In addition, either wet or dry etching can be selected.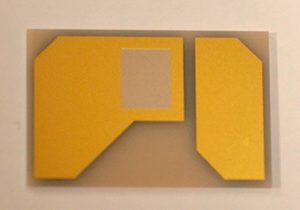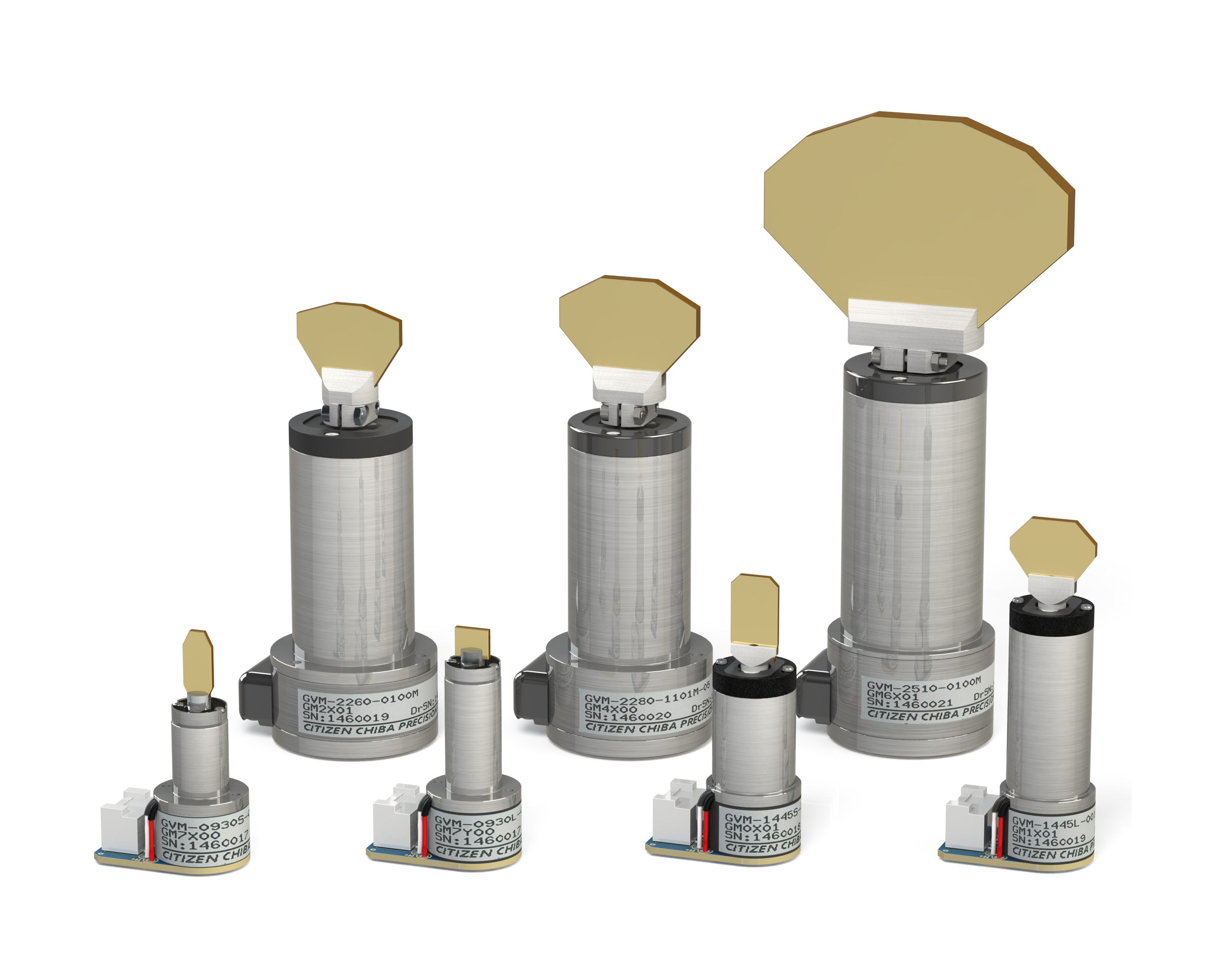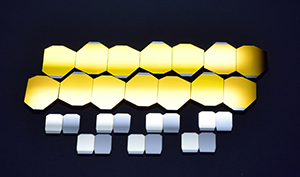 Grinding (wrapping, polishing)
We realize high precision grinding process by applying single or dual face grinding technology to ceramic materials.                AIN grinding can handle up to 4inch length, 150μm thickness and  Ra0.05μm roughness.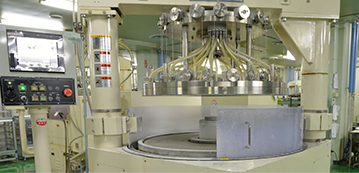 Thin-film Submount Case Study
Company name: Confidential / Industry: Telecommunications
Due to the lack of experience and knowledge of Submount, the customer could not negotiate with the Submount manufacture on an equal footing. Most of the specifications were decided at the manufacture's suggestion, which caused problems later. At that time, our company was working on the sales promotions for our Submount, and we showed the benefits of our technology along with material procurement suggestions to the customer through their website. The customer decided to see us.
Sales (Hearing) ~the product or solution
We discussed and explained the technological details according to the each problem or need of the customer and proposed what we could do at the moment. As far as future problems and the new developments, after making a schedule, we provided trial products and ran a test to check the results. From the test result, we edited a specification sheet and had a meeting to give customer an opportunity to understand the project, then we completed the specification sheet.
Creating samples, delivery, evaluation, and pricing
Based on the specification sheet, we made and delivered evaluation prototypes to the customer. Subsequently, we made improvements based upon the areas which required improvement and re-submitted an improved evaluation product. The estimated price which was submitted at the same time was lower than the competitors, and the customer determined that our company had a large advantage over the competition. As such, we passed the evaluation phase and moved on to mass production.
Our price was lower than the competition.
Delivered on time to the date which was set by the customer.
During mass production stage, even though some problems were encountered, we solved these issues with open communication with the customer. The customer was very appreciative for our quick response, flexibility, and frequent visits to the customer site to find out their problems.
FAQ about Thin-film Submount
What kinds of metal is metal thin-film made from?
It is made from Ti, Pt, Au, Ni, TaN, etc…
What kind of films can you make with metal for instance?
We can make reflection, anti-reflection, light-shielding film, water-repellent film, etc…
What is solder composition? (type)
It is negotiable according to customer requirement.
What types of methods do you use to make films?
Evaporation, sputtering, and plating method.
What types of processes can you use for patterning?
Dry etching, wet etching, and lift-off processes.
Is it possible to accept a partial process job?
Additional discussion will be needed.
What types of substrates are available?
Almina, AIN, Si, SiC, etc… via substrate are available.
About how much POL roughness is expected?
What types of equipment does your company have?
We have Double-sided polishing device, Dicing machine, Sputtering machine, Milling machine, laser marking, Plasma etching machine, Blasting machine, RTA testing machine, EDX, XRF analyzer.
What is the dimension, thickness, and shape of the substrate?
4 inches for AIN, 6 inches for AIN.
Where does your company sell your products to?
Mainly to major LD manufactures, LD assemblers and medical equipment companies.
What is thermal conductivity of AIN?
170、230W/m・K
※ Please contact us for any additional questions.
Is it possible to mount metal film on the glass?
Possible. ※ Further negotiation will be needed depending on the film structure.
Do you deliver as substrate unit or piece unit basis?
Either option is possible.
Is it possible for us to supply the substrates?