We have accumulated quality and technologies over the years and gained sufficient knowledge to control the magnet characteristics.
Our deep knowledge and integrated production capability allow us
to provide detailed advice to our customers.
Deep knowledge and experiences for magnet characteristics.
Top rated low cost in the industry.
Capabilities for a variety of usages.
Technology and skill for crushing materials, press molding, sintering, processing, and testing have been built up over the years that enable us to meet customer requests.
Please feel free to let us take care of any difficulties which other companies are not capable, such as "too small to work for", samarium-cobalt magnet, or bonded neodymium magnets which are complicated to handle.
Our years of experience as a clock manufacture allows to produce small high precision cylinder magnets of φ2mm or less. Besides granulation technology and near net shape, we use press powder molding, extrusion molding or CIP molding technology. In addition to precision process finishing, we also manufacture magnets with micron accuracy which are not available in the market. We use magnetic field molding machines and manufacture anisotropic sintered magnets. Sintering after molding is performed under the best conditions for the material characteristics, not only controlled temperature, but also air, vacuum and inert gas atmosphere, etc…and we make sure that we manufacture products with minimum defects. Our products have characteristics, such as corrosion and heat resistance, which enable them to be used under the severe environment.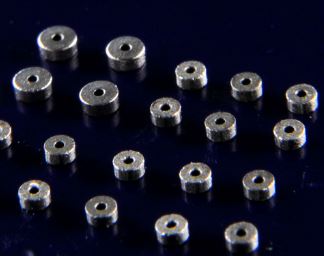 We save labor and eliminate waste of process on daily basis, and always think
about how to improve customer satisfaction.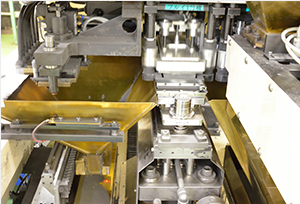 Near net shapes (molding close to the shape of the completed product) with ultraprecise molding technology, saving a processing allowance in the later processes allows us to be environmental friendly and provide products at lower price than other companies. We also reduce defective products to a minimum by adopting automatic visual inspection device.
Current products in the market are continuously becoming more compact.
We try to contribute to our society by improving compact, high precision, cylinder shape products and expanding applications.
CITIZEN FINEDEVICE magnets utilize the magnet characteristics such as motors and sensors which are required in each industry, and it is possible to be adopted for a variety of usages. Additionally, we own a variety of distinct businesses which allows us to advice from multiple different angles when compared to other companies.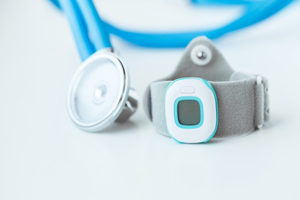 Characteristics of Samarium-cobalt sintered magnet
Characteristics of Samarium-cobalt sintered magnet are that they have high corrosion and heat resistance,
and are possible to use in many occasions.
Samarium-cobalt sintered magnet is ideal for using in the environments conducive to rust formation as well as high temperature environments. It is possible to use in a wide variety of industrial products such as vehicle products and actuators.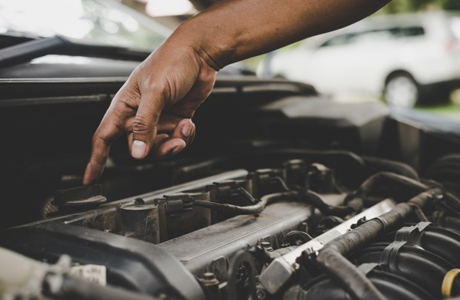 Magnet characteristics list
Material
Fired magnet
Bonded magnet
Anisotropy
Isotropic
Magnetic field direction
Right-angle magnetic field press
Composition
Sm2Co17
Nd
Part number
CSM-30
CSM-11
Br
(T)
1.05~1.12
0.66~0.71
(KG)
10.5~11.2
6.6~7.1
Hcj
(KA/m)
500~1200
720~800
(KOe)
6.2~15.1
9.0~10.0
BHmax
(KJ/m3)
239~255
80~88
(MGOe)
30.0~32.0
10.0~11.0
Necessary magnetization field
(KA/m)
>1600
>2000
(KOe)
>20
>25
Reversible permeability
1.0
1.2
Reversible temperature coefficient
(%/°C)
-0.03
-0.1
Density
(g/cm3)
8.3
5.6
Coefficient of thermal expansion
(/°C)
8×10-6
1.0×10-5
Company name: confidential / Industry: Clock industry
The customer had difficulties in lowering magnets purchase price and stabilizing current vendor character. It was also hard to find a vendor which handles Samarium-cobalt sintered magnet since the number of vendors has decreased.
Our engineer presented at the customer meeting and we were able to discover the customer issues. According to the customer, "Defects have been detected due to the volume of the magnet being changed by chipping and cracking, and weaker magnet characteristics were found. It is unknown if the cause is related to the magnet processing or if the defects were missed during visual inspection. Anyhow, defects have been detected from the vendors, and not much improvement have been made so far." We explained to the customer, "Our company's processing technology has been praised by customers". "We check every product with an automatic visual inspection device, and we can reduce minimize defective products." We also told customer that we can propose different solutions from diverse areas with our accumulated technologies and qualities over years.
Marketing (Hearing) 〜 Process from production to delivery
We could gain trust in discussions, and the customer made a suggestion about the drawing. We handled the prototype production and manufactured the prototype with the short lead time by leveraging existing molds. At the same time, we evaluated the projected sale price and submitted the estimated price of mass production.
The customer was satisfied with the price. The initial evaluation was also good, and we gained customer confidence since we could handle the 2nd prototype with a short lead time as well.
We delivered the product by the due date that was agreed upon.
We heard the customer wanted to introduce our products sooner due to the significant cost savings and reduced defect rate.
How small of products can your company produce?
Central zone ODΦ1.0mm×IDΦ0.3×t0.5mm
minimizing  ODΦ0.8mm×IDΦ0.2×t0.2mm Further miniaturization can possible.
What are the characteristics and features of samarium-cobalt magnet?
Due to the high corrosion and heat resistance, samarium-cobalt is able to be used under the severe environments without surface treatment. It becomes stronger with surface treatment which expands usage potential.
Can you perform plate processing for bonded neodymium magnet?
Yes, electroless plating is available.
What kind of benefits does your samarium-cobalt magnet have when compared to competitors' products?
Our advanced brittle material machining technology that we have built up over the years are superior and we have established superiority in knowledge and experience when compared to the competition.